This story broke Tuesday evening, and, I think, I have, sufficiently, stopped laughing, the humor-induced tears have dried, and my stomach muscles have relaxed from the hearty workout.

There is always, always so much fun to be had, when the high, mighty and pious take a tumble.

And in this case, tumble could have a few different meanings.




Christian right leader George Rekers takes vacation with "rent boy"

The pictures on the Rentboy.com profile show a shirtless young man with delicate features, guileless eyes, and sun-kissed, hairless skin. The profile touts his "smooth, sweet, tight ass" and "perfectly built 8 inch cock (uncut)" and explains he is "sensual," "wild," and "up for anything" — as long you ask first. And as long as you pay.

That man was George Alan Rekers, of North Miami — the callboy's client and, as it happens, one of America's most prominent anti-gay activists. Rekers, a Baptist minister who is a leading scholar for the Christian right, left the terminal with his gay escort, looking a bit discomfited when a picture of the two was snapped with a hot-pink digital camera.

Reached by New Times before a trip to Bermuda, Rekers said he learned Lucien was a prostitute only midway through their vacation. "I had surgery," Rekers said, "and I can't lift luggage. That's why I hired him." (Medical problems didn't stop him from pushing the tottering baggage cart through MIA.)
Hmmm ...

This prompted Richard Lawson, over on Gawker to ask "Gurgle. Rekers claims that he only found out the fellow was a hooker halfway through the trip. That must have been a fun discovery, Georgie! Though how he couldn't have known, given how explicit Rentboy.com is, is a little confusing."

Oh wait, it gets better.

As a friend, with English being their second language, would say, "Wait for the punch."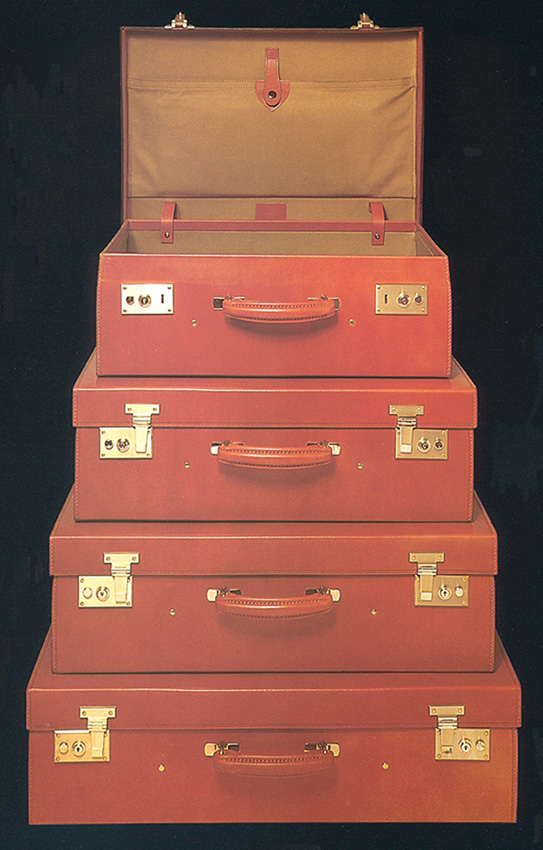 Mark Frauenfelder, on Boing Boing (no pun intended);

Why did Professor George Alan Rekers (an anti-gay activist who cofounded the right-wing Family Research Council with James Dobson, and runs the website Teen Sex Today) hire a young male escort from RentBoy.com to accompany him on a trip to Europe?

His answer: "I had surgery and I can't lift luggage. That's why I hired him."

Maybe his insurance company sent him to rentboy.com instead of a real medical assistant agency. It's Obama's fault!


Dan Savage, almost immediately, put out a call to change the lexicon;

UPDATE: I propose that "whatever floats your boat" be immediately retired in favor of "whatever lifts your luggage."

Savage's charting the course of our national speak was a follow-up post to his earlier "Is Every Right-Wing, Anti-Gay Christian Bigot Sucking Off Rent Boys?"

Oh My!

Maybe, Frank Luntz, instead of coming up with subversive phrasing for the PartyofNoicans, should just teach them two words - No Comment.

And what is it about Dr. George Alan Rekers that makes this juicier that a value pack of Juicy Fruit gum?

Pam Spaulding can tell us;

And Rekers is not just the founder of the FRC, he's on the board of therapize-away-the-gay org National Association for Research & Therapy of Homosexuality (NARTH). I guess he's fallen off the wagon; but he's earned a rep as a class-A homo-hater, according to friend of the Blend Wayne Besen.

"While he keeps a low public profile, his fingerprints are on almost every anti-gay effort to demean and dehumanize LGBT people," says Wayne Besen, a gay rights advocate in New York City and the executive director of Truth Wins Out, which investigates the anti-gay movement. "His work is ubiquitously cited by lobby groups that work to deny equality to LGBT Americans. Rekers has caused a great deal of harm to gay and lesbian individuals."

The New Times underscored that Rekers couldn't have just casually come across "Lucian's" profile. He would have had to sign up and agree to Rentboy.com's terms of service then find his listing on the site.


Once again, "Wait for the Punch."

Joe, over on Joe My God, reached out to Rekers on Facebook, who, again, not understanding, having no filters that would tell him to either not respond, or just say "No Comment', responded back';

I have spent much time as a mental health professional and as a Christian minister helping and lovingly caring for people identifying themselves as "gay." My hero is Jesus Christ who loves even the culturally despised people, including sexual sinners and prostitutes. Like Jesus Christ, I deliberately spend time with sinners with the loving goal to try to help them.

That be a mighty big leap, from seeking to emulate Jesus helping "sinners and prostitutes", to flying a gay escort over to Europe for, about, an 8-day vacation.

"Do you want to see the Eifel Tower, son?"

Was Rekers on another "European Retreat" with another "sinner" during the whole Larry Craig business?

What is it about Conservative PartyofNoicans and airports?

Taking a Rent-Boy to Europe, that be a seriously-huge wide-stance.


Bonus Hypocracy Riffs

PZ Myers: Maybe he was just doing research

Joe My God: Meet Geo, The Male Prostitute Hired By NARTH Member & Family Research Council Co-Founder Dr. George Rekers

Shaker Maud: Full Disclosure

This Is Just Too, Too Rich ...