Yesterday, we posted the hippest, swingest Xmas Tune, and today, we follow-up with the old chestnut, Jingle Bells, equally drenched in the Cool Yule spirit of finger-snappin', toe-tappin' Bebop.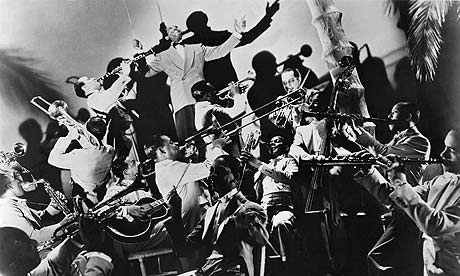 Duke Ellington kept his orchestra together for decades (no small feat), and his sax section was comparable to Murderer's Row, of the powerful New York Yankees - simply the best, anytime, anyplace.

If you have never heard this, strap yourself in, for you are likely to jump out of your shoes.

Duke Ellington Orchestra - Jingle Bells



As a "Bonus Bonus", check out how hip a small trio can be;

Gene Krupa Trio - Jingle Bells


Merry Jazzmas!