I would suspect, this news might even bring tears to the eyes of Boo Radley.

Still, to this day, one of the few works that is both one of my all-time favorite books, and movie.

And news today arrives, that the director of the movie, Robert Mulligan, has passed away.

Robert Mulligan; directed 'To Kill a Mockingbird'; 83

The highlight of Mr. Mulligan's career was "To Kill a Mockingbird," a courtroom drama adapted from Harper Lee's Pulitzer Prize-winning novel and centered on Southern attorney Atticus Finch and his children, Scout and Jem. The film was nominated for eight Academy Awards, including best picture, and won three: best actor (Gregory Peck), best screenplay (Horton Foote), and art direction (Alexander Golitzen, Henry Bumstead, and Oliver Emert).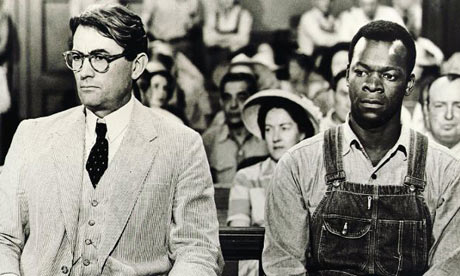 Guardian U.K.: Film director Robert Mulligan dies aged 83

The Hollywood Reporter: Robert Mulligan dies at 83; 'Mockingbird' helmer helped actors find Oscar-winning form

Some other films Mulligan directed, include;

Fear Strikes Out (1957)

Inside Daisy Clover (1965)

Up the Down Staircase (1967)

Summer of '42 (1971)