Well, the fix is in, they have their Fall Guy.


We speak of the former medical practitioner, the prescription-pad-to-the-stars, Dr. Conrad Murray, who, when receiving his sheepskin from whatever matchbook medical warehouse he come out of, surely couldn't have envisioned he would wind up on the Shit Train running out of Never Never Land.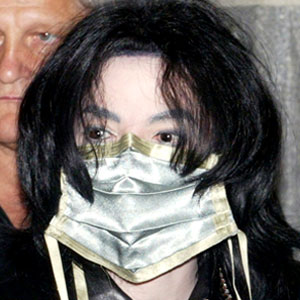 Jackson's doctor found guilty of manslaughter - Conrad Murray faces up to four years in jail, will be sentenced Nov. 29



The jury deliberated less than nine hours ...
What pikers!
They're sitting on the Entertainment Trial of the new millennium, and they only suck out one lunch from it?
That's barely enough time for TMZ, or People Magazine, to nail down the Exclusives!
So, gird up for a new round of Jacko Worship.
See, the drug-addicted, un-convicted child molester didn't kill himself, it was the big, mean money-whore of a doctor that did it ...
Let the Sainthood begin!
Bonus Never Never Land Riffs
The Tsunami To Come
Unconvicted Child Molester Summoned For His Judgement Day
Top Ten Cloves: What The Michael Jackson Jury Will Talk About When They Get The Case
Wild Motion Overshadows Jackson Trial Final Arguments ...Jackson Offers To Sequester Jury At Neverland; Invites Jurors To "Bring Their Children"
Top Ten Cloves: Things Larry King Would Have Said If He Had Testified In Michael Jackson Trial
Jacko Bombshell! ...Jackson Offers Embattled West To Be Mayor of Neverland ...Needs Experienced Help; 4-Year Contract, Regardless of Either Trial's Outcome